THE JEWELL STORY
Jewell & Associates LLC is a full-service residential construction company with over 45 years of experience building exceptional custom homes, large estate builds, large-scale renovations and additions, uniquely designed and built for each of our clients.
Stanley Jewell & Kevin Fowler partnered and founded Jewell & Associates LLC in 2016 after years of experience in construction and design. Stanley's construction knowledge dates to his teen years where he worked in his father's custom home business in Alabama. Stanley's father, being a Master Builder himself, taught Stanley the importance of attention to detail and developing the relationship between client and builder. Stanley moved to the Nashville market over 20 years ago to continue his custom home building experience.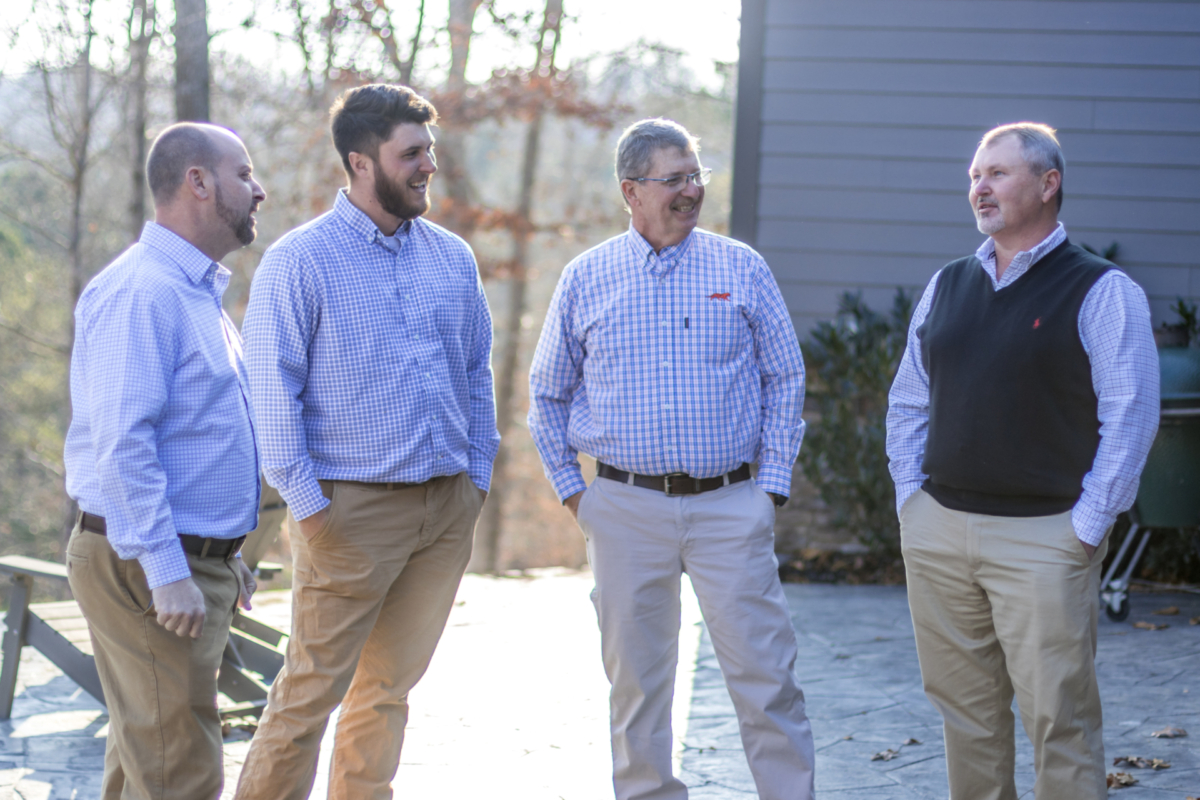 By starting off at a one-at-a-time pace, we were able to ensure every home would be built with a high level of precision and attention to detail. Stanley's reputation in the Nashville market quickly grew through word of mouth, client referrals and distinguished design professionals, as a premier builder who gives each client and their projects the time and attention that a custom build deserves.
Nothing is more important to us than open communication, collaboration and teamwork.
Our cloud-based management systems allow the entire project team (clients, architects, designers, subcontractors and trade professionals) to monitor progress, collaborate more efficiently and always make informed decisions.
In case you have not yet selected a builder for your new home, I would tell that we are extremely pleased with Stanley Jewell/Kevin Fowler who are building our home. WE would highly recommend them for your consideration. We looked at 3 other builders in the Nashville area for custom homes, and chose Stanley/Kevin. We have a cost plus contract with them.
What I have liked about using Stanley/Kevin is that they:
Keep us informed about ongoing progress and issues that need to be discussed, resolved

Look for the most economical options without sacrificing quality.

Gave us a realistic budget and timeline for the work.

Are very responsive to our needs, changes, and info.

Overall, an honest and trustworthy team who we believe are always looking out for our best interests and overall budget.
As an additional data point, our architect – based in Memphis, is a pretty high end custom design architect and works with lots of the top builders in the Memphis area. He has designed several showcase homes in Memphis and his work is featured in numerous architectural magazines that I have seen. After his first visit to our build site, his overall summary was …" I wish these guys were building in Memphis. I would use them in a heartbeat." He was particularly impressed by their attention to detail, the quality of the work they were expecting and getting from their subs (said the framing work was some of the best he has ever seen). He thought the job site was much cleaner overall than most job sites he sees, which he said spoke to their attention to detail and standards for their crews.
Ed G. – Home Owner